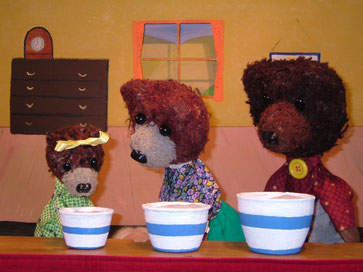 We've had a very busy term with many different activities included; below is a summary to give you an idea of the things we do at playgroup each day.
Focus area – numeracy.
We have been practising counting and recognising numbers with a variety of resources and various activities. We have been using the weighing scales to talk about heavy, light and balancing and how to use the work cards. The children have been cutting the snack fruit and vegetables and we have been demonstrating halves. Our home corner has been a shop with money, till and prices and we have supplemented this with work cards showing different sets of coins.
Interest area – Autumn.
We have been talking about the weather, day length, harvest and have collected leaves for rubbings, printing and making pictures and mobiles.
Forest school – We had a week in our nearby woods where we climbed trees, had water and mud play, built dens, cooked things for snack on the fire bowl, had letter and number hunts, made clay faces on tree trunks, went exploring and used woodwork tools.
Outdoor play – We have been learning about how to warm up using Yoga, learning about boundaries, movement skills with the hoops and footballs as well as enjoying "What's the time Mr. Wolf". 
Visitors – Everybody at playgroup enjoyed the visiting puppet show, Kid Gloves Puppets, where we heard the story of Goldilocks, Mr Frogley (a frog who liked to make people angry), Mary, Mary and Boy Blue (who had to scare a dragon out of the garden) and Little Miss Muffet.
With less than one week left until the October holidays, we're looking forward to the break and excited about what next term will bring!